Merge suggested
It has been suggested that (parts of) this page or section should be merged with another page, in accordance with our
Notability
policy.
Christopher Condent, also known as Billy One-Hand, was a pirate captain and one of the original founders of Libertalia.
History
[
]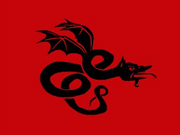 During a trip across the Atlantic Ocean, Condent killed an Indian crew member who threatened to ignite the ship's powder magazine. Shortly after, the crew captured a merchant ship, the Duke of York. After a dispute, the crew split up between the two ships, with Condent elected captain of the newly acquired vessel.[1]
Condent was in Nassau on the island New Providence when governor Woodes Rogers arrived to deliver the 1718 Kings Pardon, and eradicate the piracy that plagued the region.[1]
Condent, along with other like-minded pirates, refused the pardon and chose to flee to the Cape Verde Islands. There, he seized a merchant ship carrying valuable Portuguese wine from Madeira.[1]
The crew then sailed to Brazil, where they captured a few Portuguese ships. During this time, Condent gained a reputation for cutting the ears and noses off of his prisoners.[1]
A Thief's End

[

]
After establishing Libertalia alongside Henry Avery and ten other pirate captains, tensions grew and eventually a civil war broke out. Edward England, out of retaliation for his home being ransacked and burnt on Condent's orders, killed Condent's brother. Condent called for a truce via a letter to Adam Baldridge, which went unanswered. Like the other captains, Condent was poisoned and killed by Avery and Tew.
References
[
]