Merge suggested
It has been suggested that (parts of) this page or section should be merged with another page, in accordance with our
Notability
policy.
Edward England was a pirate captain and one of the original founders of Libertalia.
Overview
[
]
Biography
[
]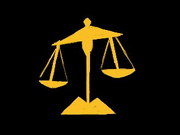 Born in Ireland as Edward Seegar, Seegar changed his surname to England when he turned pirate.[1] During the War of Spanish Succession, England served as a privateer.[2]
England captured a thirty-four gun Dutch ship, which he named Fancy in honor of Henry Avery, and he made the Fancy his new flagship.
When England became marooned on Mauritius, he survived for a while on the charity of other pirates,[3] possibly some of Henry Avery's old crew.[4]
England did not kill captives unless necessary;[5][6] he is considered one of the more humane pirate captains of the Golden Age of Piracy.
Uncharted 4: A Thief's End (2016)
[
]
In Uncharted 4 Edward England became a pirate lord alongside Henry Avery and ten other pirates and help founded Libertalia. However soon after the construction of Libertalia, tensions grew and eventually a civil war broke out. England, out of retaliation for his home being ransacked and burnt on Christopher Condent's orders, killed Condent's brother. Like the other captains, England was poisoned and killed by Avery and Tew.
External links
[
]
References
[
]