Merge suggested
It has been suggested that (parts of) this page or section should be merged with another page, in accordance with our
Notability
policy.
Richard Want was a pirate captain and one of the original founders of Libertalia.
Overview
[
]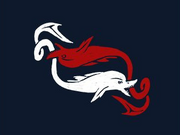 Biography
[
]
The Gunsway Heist

[

]
On August 1695, Want — aboard his ship, the Dolphin — joined forces with Henry Avery and five other pirate captains to ambush the Mughal fleet making its annual pilgrimage to Mecca. The treasure convoy was comprised of twenty-five ships including the 1,600 ton flagship Ganj-i-sawai (Gunsway).[1] All of these captains were carrying privateering commissions that implicated almost the entire Eastern Seaboard of North America.
The pirates eventually caught the Mughal convoy four or five days later. The Dolphin was far too slow, lagging behind the rest of the pirate ships, so it was burned and the crew joined Avery on the Fancy.[1] With the Dolphin left behind, only the Fancy, the Pearl (William Mayes) and the Portsmouth Adventure (Joseph Farrell) were present for the actual battle.[2]
Uncharted 4: A Thief's End (2016)

[

]
In A Thief's End, he became a pirate lord alongside Henry Avery and ten other pirates, and helped in the founding of Libertalia. However, soon after the construction of Libertalia, tensions grew and eventually a civil war broke out. A female family member of Want's was hanged by Adam Baldridge after he allegedly murdered Baldridge's kin. Like the other captains, Want was poisoned and killed by Avery and Tew.
Behind the scenes
[
]
Want's design was inspired by fictional pirate from Peter Pan, Captain Hook, as seen in the film Hook directed by Steven Spielberg.[3]
References
[
]
↑ 1.0 1.1 Henry Every Golden Age of Piracy. Retrieved July 3, 2016
↑ Rogoziński, Jan (2000). Honor Among Thieves: Captain Kidd, Henry Every, and the Pirate Democracy in the Indian Ocean. Mechanicsburg, PA: Stackpole Books. ISBN 978-0-8117-1529-4.
↑ Uncharted 4: Captain Want Art of Hyoung T Nam. Artstation. Retrieved July 3, 2016