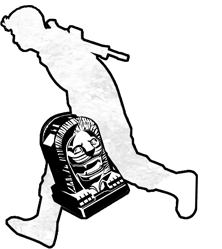 Team Objective is a playlist and gametype that appears in the multiplayer mode of Uncharted 3: Drake's Deception.
Overview
[
]
Team Objective, other than Plunder, is the only objective competitive playlist that appears in Uncharted 3. It is a classic 5v5 objectives match with a difference. While first thought to be randomised, this is not true. The match will always start with Chain Reaction or King of the Hill.
Gamemodes
[
]
The gamemodes that appear in Team Objective are listed below.